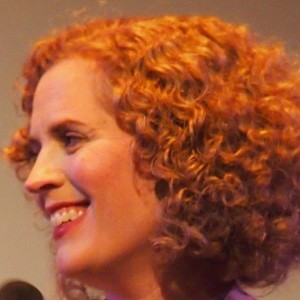 We are pleased to welcome Jen Michalski to this month's Writers on Craft. Jen Michalski is author of the novel The Tide King, winner of the 2012 Big Moose Prize. She is the author of two collections of fiction, From Here and Close Encounters, and a collection of novellas, Could You Be With Her Now. In 2013 she was named one of "50 Women to Watch" by The Baltimore Sun and won a "Best of Baltimore" for Best Writer from Baltimore Magazine. She is the founding editor of the literary quarterly jmww and host of The Starts Here! Reading Series. She lives in Baltimore, MD.
What do you read when you despair at the state of either your work or a particularly difficult manuscript in progress—any "go to" texts? I know you have been a fan of Virginia Woolf and Shirley Jackson.  Are there books you haven't spoken of in interviews that are still private magic for you?
That's a great question! I'm constantly reading, so I feel as if subconsciously there's always a trickle of dialogue occurring between other writers and myself. But I do consciously re-read some books for guidance on an approach, or language, or pacing. I've been reading some Louise Erdrich lately because I'm in the middle of a novel that's much more cyclical for me, and I've always loved the way Erdrich layers narratives on touch of each other, slowly filling in different pieces of the mosaic until it makes sense to the reader. Many times, though, I try to find something new—a new author or a new story from a known writer. I want to be blown away by novel or ingenuity or tenderness and feel the urgency to respond. Pamela Eren's The Understory had that effect on me this year. Sometimes it's not necessarily a writer, either—I've been meditating a lot on Shane Carruth's last movie, Upstream Color. It's such a confusing and layered viewing, about a parasite that it is harvested in plants and people and produces fugue states but also psychic connections, but it's so intense you can't get it out of your head and you feel compelled to deconstruct it.
If you could give just one piece of advice to emerging authors about editing that has served you well, what would it be?
For many years I read submissions for the journal I manage, jmww (although I don't get to read as many as I used to). As a result, I've tried to put my own work aside for a week and then pretend it's someone else's submitted story when I read it again. Because we get so many submissions, sometimes I don't even read stories beyond the first sentence or paragraph. And the questions I ask of submissions (Is this something we've seen before? Am I going to remember reading this story tomorrow? Do I care about the characters in this story? Does the writing stand out to me?) help me to figure out whether my piece has any chance of making it out of another journal's slush pile. I think all writers should do some sort of stint at a literary journal—to see what other people are writing, to see the recurring problems in stories submitted (weak first sentence, no conflict, poor word choices, uninteresting characters).
How has your perception of what you "do" with your work changed as you have continued to write?
I've been talking a lot about this lately, it seems! As a writer, I've kind of evolved over the years from short stories (with a small detour into flash for a year or two) into novels. I always like to think of it as when I was a little younger, I was more interested in distilling the essence of things into the short form, making a statement, because I didn't have much experience in the world and I was still learning myself. Now that I'm older, I still haven't learned much, but I find I like to linger in places instead–the process interests me more than an overarching statement. I no longer feel writing has to be about something. For me, I've always written as a way to understand things, but I don't even necessarily care what the outcome is anymore. Even if I set out to write about a complicated relationship with a relative but wind up writing about a blue hippopotamus instead, I no longer feel as if I've failed as a writer. I might try to reverse-engineer how I got from point A to point B, but even that doesn't matter anymore. Writing is just something that is, like breathing. It doesn't have to wind up in the Barnes & Noble or in the trash it. It's just output, thoughts. It's my process.
What do you feel is the purpose of literature?
I think it's history, psychology, entertainment, and religion. The preservation and analysis and celebration not of actual events but of human consciousness.
As a human being, what is the best advice you have to offer?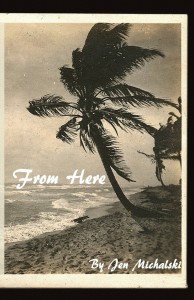 As a human being writer — Write what you want to write about, and make it as authentic as you can—don't skimp. Also, to be a writer, you should be a reader, too, and supportive of the writing community in general and the one around you in particular. But, at the end of the day, it's you and your words in front of you, a solitary activity, and even if no one else will read the words you've added to the page, you shouldn't be able to keep yourself from writing. Writers will write even if there are no readers left on earth.
As a human — Live authentically. Live well. We're never promised tomorrow, or happiness, or companionship, or security. You are the sum of your life at any time and are wholly responsible for it. Be grateful for luck, and work hard when you aren't lucky.
You've spoken before about the role that your dreams can play in generating ideas for work.  I envy you that vivid dreaming.  You've also spoken about novel writing as a form that compels you more and more, aligning combinatory spokes of stories to create a larger narrative.   Have you ever gone without dreams for years, dreams you could recall?  How closely laced to your emotional experience are your dreams? 
I don't go more than a day or two without dreaming! I'm not sure I could be a writer without them. But I'm lucky: I've always felt different growing up, as a result of my sexuality and being a little chubby and shy and being a little eccentric, and my inner life, consciously and subconsciously, is very rich as a result. So I don't differentiate that much between daydreaming and dreaming. Either way, I'm able to sink deep into myself and live in the world that I've created there. For years, it was a world that helped me survive—a place in which I could fall in love with another woman, or where my family life was stable and supportive, a place where I was well-liked for me. Now, awake or dreaming, it's often just a world in which stories happen.
I think Joyce Carol Oates is right on about dreaming: "[O]ne can experience in sleep tortures that, in ordinary consciousness, would be profoundly traumatic. And yet one isn't expected to take them seriously…." I do a lot of emotional work in my dreams, and I pay careful attention to the emotional responses I have in them. Of course it's most important for my own well-being, but I try to create the same emotional impact I experience in dreams in my writing. What other great place (aside from your dreams) can you be a 100-year-old Chinese woman weeping uncontrollably about a person she lost thirty years ago?
What's recently released or in the pipeline for your readers? Give us a sneak peek.
Aqueous Books is releasing a collection of my short stories, called From Here, on September 30th, so I'm pretty excited about that. I just finished a second novel that's going through submission, and I'm about 100 pages seriously into a third (and not so seriously into two others). I'm always happiest, most fertile, when I'm overwhelmed. The scariest thing in the world to me is when my head is quiet. 
Writers on Craft is hosted by Heather Fowler, who cares about writing. She does a lot of it. Visit her profile on Fictionaut or see here for more: www.heatherfowlerwrites.com.