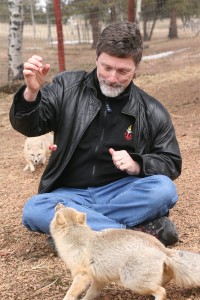 Richard Peabody is the founder and co-editor of Gargoyle Magazine and editor (or co-editor) of 21 anthologies including Mondo Barbie, Conversations with Gore Vidal, and A Different Beat: Writings by Women of the Beat Generation. The author of a novella, two short story collections, and six poetry books, he is also a native Washingtonian. Peabody teaches fiction writing at Johns Hopkins University. He has two new books due out this fall–a book of poetry Speed Enforced by Aircraft (Broadkill River Press) and a book of short storiesBlue Suburban Skies (Main Street Rag Press).
What is your feeling about having mentors as a writer? Talk about the mentor relationship if you will, its importance to a writer…
Wish I'd had one. I have an MA and never attended an MFA program so missed out on that apprentice situation.  I have played mentor for a number of students through the years. Helped edit their work, helped steer them to markets I thought would appreciate them. I think it's one of the most important relationships in this tribe. But do I think it matters? Dunno. One of my biggest regrets is not handing a novel-in-progress to John Gardner when he asked to read it. I was way too chicken and shy at the time. And then he was gone.
In terms of editing though I've been fortunate to have exchanged letters with Paul Bowles, Guy Davenport, and Edouard Roditi, all of whom read Gargoyle and steered people our way.  The publishing side of the writing world is just as important to me as the writing side. People wear a lot of hats in this biz. And when I started out I did seek out the editors who'd come before me. I wanted to know why they'd quit. They gave me encouragement and a quick course in the REALITIES of the biz. Something I share to this day despite raining on a lot of writer's parades.
What do you do when you feel stuck or uninspired when sitting down to write… Anything that you can suggest to awaken creative thinking?
I have a couple of poets and writers who can always shake out some sparks. But mainly I listen to music.  I tend to gravitate to jazz, classical, and soundtracks. Lyrics seem to block my brain at writing time. Easier to drift away to instrumental works. And once everything clicks I don't even notice when the music stops. Entry to the imagination is always the toughest part for me. Once I'm there I'm clocked out.
How did Gargoyle begin?
Three of us began the mag in 1976.   I'd just returned from hitchhiking the USA and had gone to a reading in Madison, Wisconsin by Jon Tuschen and Warren Woessner.  My buddy Russell Cox and I were both writer wanabees and so when I came home and discovered his marriage had fallen apart that seemed like the now or never time to start something.  We enlisted Paul Pasquarella, a buddy from where Russell worked, at Brentano's bookshop in Chevy Chase, and the rest is history.
We knew nothing and actually started as a newsprint monthly. Did 3 issues in 4 months and then they both quit and I somehow managed to keep it going ever since.
What have been your favorite aspects of editing this wonderful literary magazine over the years?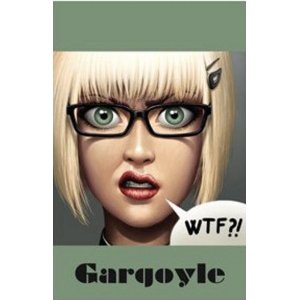 Hey thanks. It's always been a blessing and a curse. My self-created deadlines are rarely very realistic. And yet Gargoyle has been my conduit and connection to the lit world. I'm just as much into creating print objects, buying books, as I am writing. Lucinda and I owned our own used book and music shop on U Street in DC in the mid '90s. And I do miss having a space where I can arrange readings for lit friends who are passing through town.
You really have to love doing a mag to keep going. I do love meeting new writers, reading their work, and connecting. We started out printing 3,000cc, which was insane. At our peak we did 5,000 before we took a hiatus in 1990. By 1997 when we came back things had changed so much that we've never been close to those kinds of numbers again. We're lucky if we move 1,000cc these days.
Why do I bother?  Both Lucinda and I still believe that writing matters. That the right combination of words at the right place and time in your life can alter your world, your way of thinking, or being. That's something to strive for isn't it?
And having great students whose work I could feed into Gargoyle was great fun.  I try to teach them self-reliance and steer them where I can. And getting them into print has always been a goal.  Friends keep telling me to write a memoir about my experiences with the magazine. Dunno.
I guess I've always been as much a fan as a writer and having the magazine has allowed me access into the same world as T.C. Boyle, Kim Addonizio, John Gardner, Allen Ginsberg, Kathy Acker, Margaret Randall, Julia Alvarez, Lucia Berlin, and so many others we've published through the years.  I wouldn't change that aspect or wish at all.
When I was a kid reading Evergreen Review, Plimpton's Paris Review, City Lights Journal, and New American Review, I dreamed about being in those pages and being part of that community.  What I discovered through the years is that editing a magazine is a ready-built community-building enterprise.
That's the pay-off.
And if you do something long enough, you get noticed, if only for longevity, in a biz where most mags have the lifespan of a May Fly.
Talk about the pros and cons of online lit journals here, if you like.
It's always $. Our most successful issue was #51 which featured a great UFO cover by Canadian artist Patricia Storms. Sold like gangbusters. Our distributor sent us the info and we'd sold hundreds of copies and of course they went belly-up and we didn't get a penny. Such is life in the lit world. Right now we have a tiny distributor. We have a tiny online presence. And we don't have the backing to update our site every single day with new info. Nor do I have the tech savvy. Sucks, but that's reality. And with more and more mags bagging print editions —  Shenandoah, Triquarterly, et al. — I have to wonder why we don't follow suit and become an online-only mag, or else add that Lulu or Blurb print your own copy kind of mag.
The biggest change has been the evolution of computers. Back in the day the computer printer spit out one long line of print, that you had to cut and paste into galleys. Now they can do anything. Our printer is in Charlotte, NC and owns POD equipment. That changes the game. He prints copies as I need them on a short turnaround and I don't have to go broke paying off storage facilities for inventory. Though I do still have a lot of old inventory I'd love to move.
Please talk a bit about your new collection here. Anything related to writing and birthing these books! Speed Enforced by Aircraft (poems) & Blue Suburban Skies (short stories.)
My last collection of poems appeared in 2004 and was something I threw together before embarking on a reading tour of the Rust Belt after a basement flood wiped out a lot of my possessions.  So it was time. Broadkill River Press in Delaware was interested and I'd struck out with the local Washington Writer's Publishing House contests over the past several years.  It's a real combo of poems from the past decade, with a lot of newer poems written on a stay at Blue Mountain Center a couple years ago.  They expanded it way beyond the 64-page manuscript I first showed them and for that I'm extremely grateful.
re. BSS. M. Scott Douglass at Main Street Rag actually prints Gargoyle down in Charlotte, NC. We've paled around at a couple of books fairs, AWP, and read together. After banging my head against the wall for a few years, I turned to him and asked if he'd have any interest in publishing a collection, since his mag had been first home for two of the stories. I get approached like that all of the time so figured he'd say no. But Scott is real folks and even though he made no promises he wound up responding to the work and bingo.
I worked particularly hard to land them all in print beforehand. Scott wasn't focused on that aspect but it made me feel better about the entire project. Two of the stories in particular are LONG in these days where Flash and Nano fiction rule the online roost.  They're also the oldest in the book. I haven't had much time the past 12 years with my daughters to write anything long. So it's satisfying to gather those along with the newer works.  I see now, from my older perspective, that what I once thought of as range, is again just time in action.  The way I used to write, the way I write now, have evolved and shifted. Matching a bunch of stories together from different strata of your writing life enhances the overall effect in way I don't think I understood when I was an angry young brat. I'm finding it very satisfying to have a plethora of voices and styles bound together in there. Particularly since I seem to be much more of a figure it out as I go writer and less of an organized entity.
What is next for you?
I've taught writing workshops of various kinds at various levels for 26 years and I think I've completed that particular marathon. I'm spending a lot more time on my own work and 2012 has been my best year in the past decade. By year's end I will have 2 books out, and have landed 23 stories, plus another 50 poems, and the odd nf piece in various print/online journals.  I do still teach the odd workshop. Lately people have asked me to teach nf writing workshops. Not really my thing in the past though I've written a book on being a Stay-at-Home Dad that nobody wanted. But I do find I'm saying NO to more and more requests for panels, or workshops. I think the politics of the system and the art orgs has killed a lot of my passion where workshops are concerned.
I do have another book of poems in the can as a second possible volume for Broadkill River Press. Jamie Brown and Sid Gold cherry picked my existing manuscripts for the latest book, and expressed interest in possibly doing another volume down the road.
I have two very different collections of stories that are also in search of a home. One is bent narrative realism and includes stories that were recently up at The Literarian and Connotations Press.  The second is shorter and more experimental, primarily a Flash collection.
Lately I've been salvaging old unfinished work, riffing on existing characters from published work, and working on a novel.
And a DC-based press is talking up a possible Peabody Reader, a sort of Best Of my work alongside some new unpublished stuff. I've considered assembling collections in that Viking Library style (Melville, Crane, etc.) of works by indie lit folks like D.E. Steward, Richard Grayson, George Myers Jr., Hugh Fox, and other legends. Never crossed my mind that somebody would think of doing one on my work.
The next two issues of Gargoyle are in the can. #59 is due in a month or so. Everything that could go wrong has gone wrong on that once. Every issue has its own particular journey and #59 was split-off of #58 when I realized how huge an issue it would have to be.
#60 will be desktopped in the spring and is due out summer 2013. We'll begin reading for #61 on June 1st. Beyond that I don't know. Might be time to pack it in.  If Romney wins it might be time to move to Chile.
The Fictionaut Five is our ongoing series of interviews with Fictionaut authors. Every Wednesday, Meg Pokrass asks a writer five (or more) questions. Meg is the editor-at-large for BLIP Magazine, and her stories and poems have been published widely. Her first full collection of flash fiction, "Damn Sure Right" is now out from Press 53. She blogs at http://megpokrass.com.