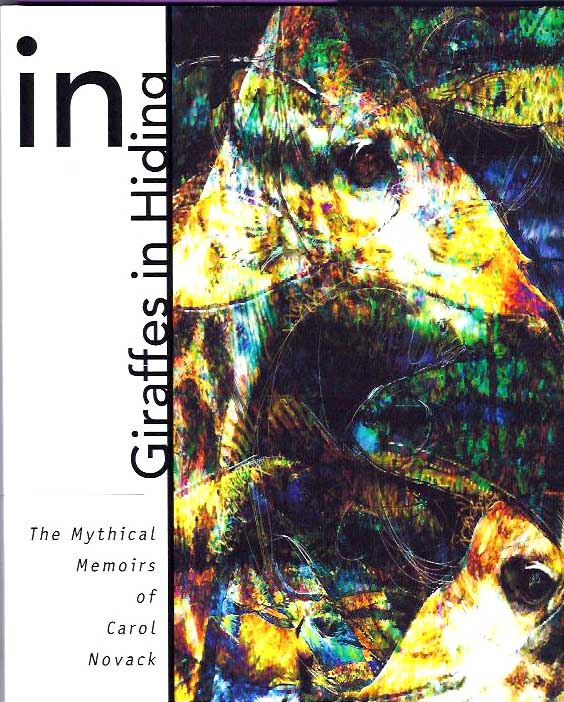 It's nice when a face is happy then it changes.  I saw the face of JFK's mistress, Mary Pinchot Meyer, murdered execution-style later, by the CIA, a new book says, on AOL.  Her face seems happy in that way.  Hers is the kind of happiness that in the next frame may evaporate.  It evaporates when another mood takes precedence, and why wouldn't it, her long-time married lover the President?  I misunderstand the glamorous icons of our own era whose happiness never evaporates.  I apprehend happiness that turns long in the face with political awareness—belles of a northern temperament not quick to disseminate.
The face of Carol Novack was not long—as she said mine is—but it registered her sense of the political.  Its expressions were labile.
Cancer assassinated her, intimate as a tattler.
It left in her wake—to friends gathered near her bedside—a heritable vision—how it believed itself to be and like her gave its distance to be.  She was Jewish and an atheist so not a believer except in social and legal and creative forms and how to forge them.  Her online journal, Mad Hatters' Review, continues.
Born in 1948, Carol might have been a swinger.  She was a brunette, not a highlighter.  She wore copper infusions in her hair.  I would swear to her good sense.  With her elegant, New York therapist, our therapist, Naomi Sarna—to whom Carol dedicated a section of her story, "Whirling Birds, Hands Like Knives," called "Playpoem based upon Jean Arp's collage: Mountain, Table, Anchors, Navel"—she arrived at a definition of her trouble as "hostility."  Gin at night, her glasses clinked and kept her awake.  She couldn't play silently then as she did while writing.  We talked cross-country.  Her nonsense careened with my nonsense.  She liked my drinking—my sudden retching audible over the land line—wiretapping busybodies clicking in—and the love I swore to emphatically then and not when I was sober.
Carol's full-length collection, Giraffes in Hiding (Spuyten Duyvil, New York City, 2010, 250 pages, $42), contains 42 stories and the art work of 14 artists.  The writing in Giraffes is sometimes called fiction, sometimes called poetry, depending on the reader.  Bookstores shelve it as fiction.  Imaginary persons gather tribally there, in a land Carol invented where church and state are separate.
Carol's writers were Beckett, DeLillo, Dorothy Parker, Donald Barthelme, and de Maupassant.  She thrilled to Rilke.  She wrote as a woman who felt deeply free, with an imagination of someone half her age, not crushed by good will or copied intentions.
She taught me, "The gerund takes the possessive."  She said, "My mother always told me, 'Watch your grammar.'" And I wondered whether her girls' school in Brooklyn, attended by classmate Katha Pollitt, taught grammar systematically?  Did it teach it linguistically?  Did her brick and mortar syntax endear her to rules of language more ideal than rules of government?  Let her sing?  Syntax, I told her, is the order of the story.
Ann Bogle has been a member at Fictionaut since July 2009.  She is fiction reader at Drunken Boat, creative nonfiction and book reviews editor at Mad Hatters' Review, and served formerly as fiction editor at Women Writers: a Zine. She earned her M.F.A. in fiction at the University of Houston in 1994.  Her stories have appeared in journals including Blip, Wigleaf, Metazen, Istanbul Literary Review, The Quarterly, Gulf Coast, Fiction International, Big Bridge, Thrice Fiction, fwriction : review, THIS Literary Magazine, and others.  Her short collections of stories, Solzhenitsyn Jukebox and Country Without a Name, were published by Argotist Ebooks in 2010 and 2011. Books at Fictionaut features reviews of books published by Fictionaut contributors.