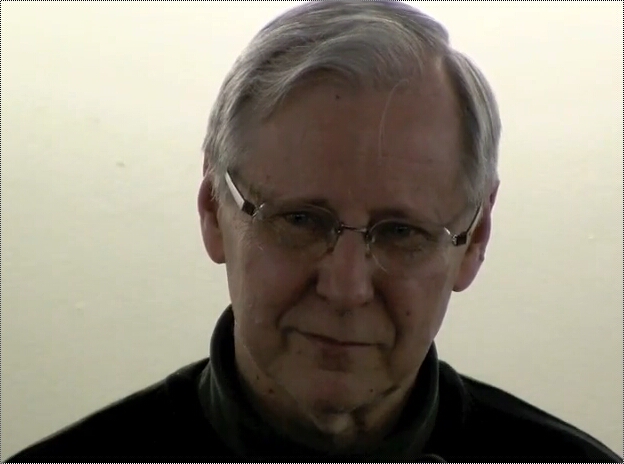 DeWitt Henry is the author of the novel The Marriage of Anna Maye Potts (winner of the inaugural Peter Taylor Prize for the Novel), and a mid-life memoir-in-essays, Safe Suicide: Narratives, Essays, and Meditations.  Both are sequels to his latest memoir, Sweet Dreams, about growing up on Philadelphia's Main Line.  The founding editor of Ploughshares literary magazine, he is a Professor at Emerson College in Boston.
Talk about the mentor relationship if you will, its importance for a writer…
 I owe poet and translator Rolfe Humphries, editor Maggie Cousins, novelists Richard Yates and George Garrett,  and critics William Pritchard, Reuben Brower and James Randall.   They took my promise seriously, they read and commented on my work; their faith helped me keep my faith over years of finishing and revising my first novel.    I also owe literary friends, especially James Alan McPherson;  Don Lee, my one-time student;  and my colleagues over the years at Emerson, including Margot Livesey, Richard Hoffman and John Skoyles.   In turn, I try to pass on their spiritual kinship.  Actually the ideas both of mentoring and of conversation are woven into the guest editor policy of Ploughshares.   Frequently writers that we published early in their careers have returned as guest editors to help other emerging writers.  I can't imagine a talented writer coming of age without the blessing of a mentor, any more than I can an athlete without examples, competition, and a coach.  Of course, the relationship on both sides is about nurturing the young writer's independence and individual vision.  Another topic would be the necessary letting go of the relationship; of outgrowing and being outgrown.
What do you do when you feel stuck or uninspired… suggestions for unblocking creativity?
Get physical.   For me that means running, which offers  a discipline and measure of accomplishment without asking for imagination.   Your body simply rises to the workout.  Swimming, likewise.  Dancing.   I also remember a poet, I forget who, who said that she didn't have a lover right now, but she knew that she would have a lover, that loving was a function of her nature; and that her writing was as well.  You can't will yourself to love or to write.  But you have to trust your nature that you will.  It helps, too,  to set aside a project that stalls you, and try working on something different—even a different kind of writing, poetry, letters, reviews—thereby letting your no-mind keep working on the original problem, while your conscious self is not.  Yet another strategy for me has been turn to reading until I can't stand reading anymore; then I come back to writing for relief.
Are there favorite writing practices/exercises you use or give to others that you will share?
My favorite is "Gulls, Butts, and Spoilers," which is about insider snobbery and prejudice about outsiders.  Who annoys you?  Who should manage or control her or himself better?  Who should know better?  Why do you call someone a jerk?  Try to imagine a character you initially want the reader to understand as negative (not evil, just incompatibly different, insufferable, or inappropriate).  As you write about such a character, the nature of fiction will lead you to explore the character's humanity.  Often we initially despise in others what we most fear and despise in ourselves.
For example, think of Absolon in Chaucer's "The Miller's Tale,"  Malvolio in Shakespeare's Twelfth Night,  Miss Bates in Jane Austen's Emma, Robert Cohen in Hemingway's Sun Also Rises,  or Hot Lips in the movie Mash.   In each case,  an in-group of like-minded friends join in mocking  or punishing an outsider—outside by lacking wit, outside by social status, outside by culture—and as result are challenged to reevaluate their supposed superiority.  The result can be comic or tragic or both.
What is the most useful advice you were ever given as a writer?
Leave things out without losing them.
Don't over-privilege literal adventure in your life, such as drugs, war, and the wild side.  Remember Eudora Welty's:  "A sheltered life can be a daring life as well.  For all serious daring starts from within."
Trust your nuttiness.
Put life above art, but art above self-gratification, pride, material gain or fame.  You write because you have to.
 Which books have you recently read for pleasure?
Sven Birkert's memoir-in-essays, The Other Walk (sequel to Sky Blue Trades);  Jerald Walker's first memoir, Street Shadows; Bruce Bennett's sonnet sequence  A Girl Like You; Beth Kephart's  Into the Tangle of Friendship (and You Are My Only); James Brown's This River: A Memoir; Howard Junker's An Old Junker; Steve Yarbrough's The End of California;  Jill Bialosky's History of Suicide; Gail Mazur's Figures in a Landscape; Andre Dubus's Townie; Deb Olin Unferth's Revolution; Bill Knott's Swat Poet; Jessica Treadway's Please Come Back to Me; Jennifer Haigh's Faith; Elizabeth Mosier's My Life as a Girl; Steve Himmer's Bee-Loud Glade; William Lychack's The Architect of Flowers .
Are there new writers who come to mind that you feel are not getting sufficient attention? Who do you think we should be reading that we may not (yet) know of?
 Duff Brenna's Murdering the Mom: A Memoir is just coming out, and is powerful; Doug Crandell's fourth novel, likewise, They're Calling You Home; Gerald Duff's Dirty Rice; and Don Lee's The Collective. In the fall 2011 Ploughshares  that I guest edited, see new writers Nikolas Butler and Susan Falco, and in Winter 2011, Thomas Lee, winner of the Emerging Writers contest that I was privileged to judge.  The best collected/selected of short fiction I know that is yet unpublished is Ellen Wilbur's.
Please tell us about Sweet Dreams: A Family History and anything you would like to related to writing it.
 After completing early drafts of my first novel, The Marriage of Anna Maye Potts, I began working on a memoir, which I thought of as a "documentary novel."  Frank Conroy's Stop Time was my primary inspiration, along with Gorki's classic, Childhood.  After living with this project for two decades, writing, rewriting, and living, the outcome is now Sweet Dreams: A Family History.  This depicts the background of a candy-manufacturing family in Philadelphia after World War II, while the novel imagines the lives of workers in the family's factory in the late 1950s.  As I have written elsewhere, the conflicts of my imagined working class couple actually mythologized my own parents' struggle, and my realization of that marked my need to turn from fiction to fact.  Of course, that said, I insist that Sweet Dreams is not about me.  My life and the lives around me are transformed to metaphor, and in that sense Sweet Dreams becomes a book about the reader.
What is new, what is next in your writing world?
After the childhood and coming of age years covered in Sweet Dreams, my mid-life years, where I began my own family, are recounted in linked essays in Safe Suicide.   Now I have finished another collection of linked-essays about our outcomes and my senior years, called Family Matters.  Some these essays have appeared recently in Nerve, SOlstice, Wilderness House, and Ducts.  They go back over the same material in new ways, as well as extending the saga.  I am particularly proud of four novella-length, fugue-like essays on my father, my brothers, and my son and daughter.  Not only in chronology, but in vision and form, the collection culminates Sweet Dreams and Safe Suicide.
Tell us about the ethics of writing about your children.
This is discussed nicely in a New York Times symposium, "The Memoir and Children's Privacy."   I love this comment by Michael Greenberg:  "To tell a writer she has to lay off her children…seems unduly restrictive.  To write a memoir about one's child without his endorsement, or even consent, is a risk many authors wouldn't take.  But some writers do take the risk, and it seems prudish to condemn them for it.  Ultimately a memoir should be judged the way all literature is judged."  Put another way, strangers don't care about the life of the model, they care about the art and what it says and how it helps them to understand their own lives.
You turned from writing fiction after your first novel to writing and publishing memoir.   Is that a permanent progress, as David Shields argues in Reality Hunger?"
I don't know.  I hope not.   I now feel that I have said what I needed to say in terms of memoir, and I want to move on from family as a subject to community as a subject.  I hope to return to writing a novel about figures in the municipal government of the Boston suburb where I live.
The Fictionaut Five is our ongoing series of interviews with Fictionaut authors. Every Wednesday, Meg Pokrass asks a writer five (or more) questions. Meg is the editor-at-large for BLIP Magazine, and her stories and poems have been published widely. Her first full collection of flash fiction, "Damn Sure Right" is now out from Press 53. She blogs at http://megpokrass.com.